EXCELLENT CULINARY, CREATIONS,EFFICIENTLY, AND IN THE MINIMUMAMOUNT OF SPACE.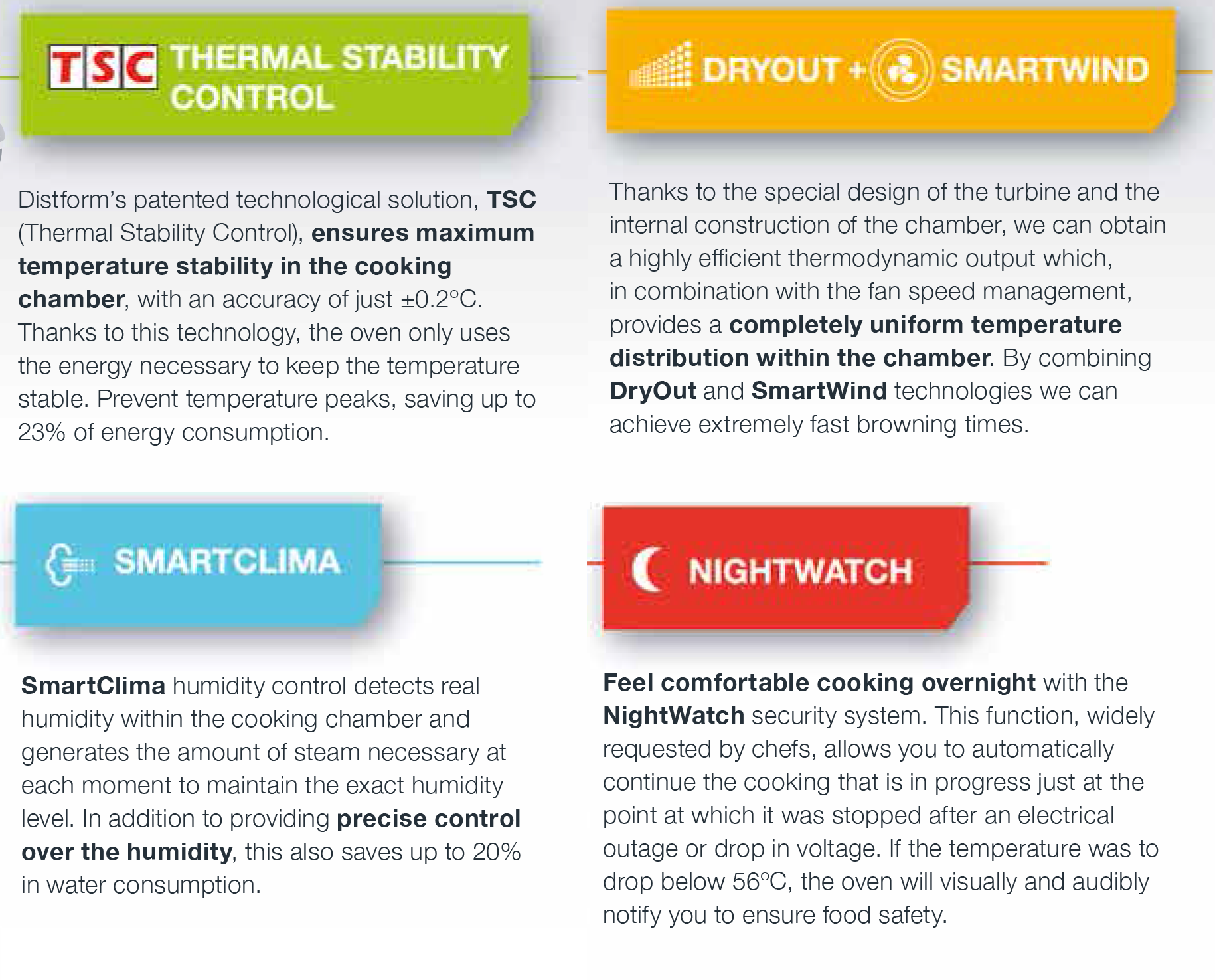 MyChef ovens are limitless. They can carry out any type of cooking process: steam, grill, roast, bake, smoke, sous-vide cooking, fry, gratinate, regenerate… They are also the only ovens that, thanks to the TSC (Thermal Stability Control) patent, cook at low temperatures with an unparalleled temperature stability (accuracy of ±0.2ºC)
All of these applications are now available with greater efficiency and minimal energy consumption. They are also available in a much smaller size: 40% smaller than conventional ovens. Get more workspace in your kitchen while maintaining the same production capacity
Its features, dynamic nature, and small size make the MyChef oven the most versatile solution for addressing the demands of professional kitchens: from fast-food to haute cuisine restaurants.