Advantages of Pacojet Coupe Set PLUS:
• The repeat function of the Pacojet 2 PLUS expands the processing options.
• Individual programming of the repeat function simplifies work processes and saves time.
• The repeat function of the Pacojet 2 PLUS is available for all Coupe Set tools. With Pacojet 2 this function is only available for the whipping disk.
• Airier and even creamier consistencies thanks to the repeat function
• A whole new "melt-in-your-mouth"
• Emulsions reach a whole new level
• Pastes and farces are mixed even more finely and perfectly
Find out more on what you can Pacotized® here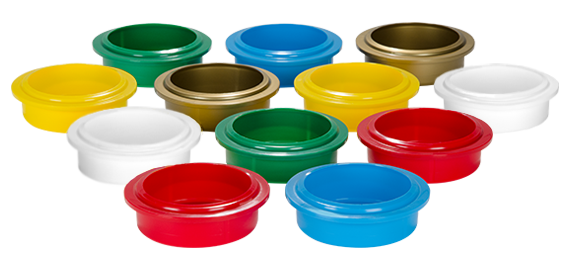 Beaker lids
The beaker lid provides a tight seal for the pacotizing® beaker – an important prerequisite for hygienic storage. In addition to the standard white color, Pacojet also offers optional *colored lid sets in yellow, blue, red, green and gold for the visual organization of your kitchen in accordance with HACCP color-code guidelines.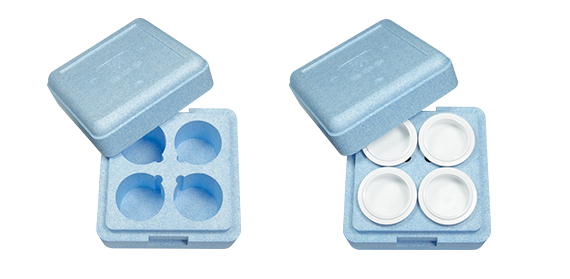 Insulating box
The insulating box protects frozen preparations against unwanted warming during transport. It is recommended for buffet and event catering as well as for normal use in the kitchen, e.g. to pacotize® several beakers "seamlessly" in succession. The temperature loss is approx. 1 °C per hour at a room temperature of 22 °C when the lid is tightly closed.
Only for chrome steel pacotizing® beakers