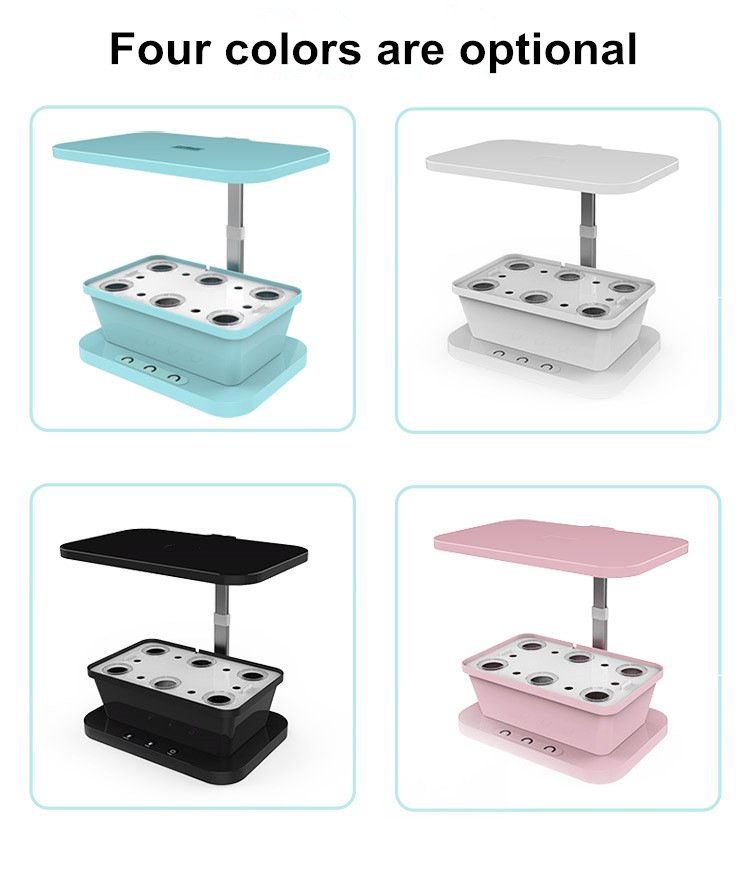 Keisue Household Hydroponic Micro Garden
1. injection molded plastic parts
2.  ABS Food Grade Material
3. Used in the garden
4. Easy to use
Enjoy planting fresh herbs, vegetables, salad greens in this innovative indoor gardening system. Completely soil free, it harnesses the power over 100 high-performance LED lights to provide optimal growing conditions, and make the plants grow better on your small gardening system.
The Micro Farm LED Grow Light is not complicated lighting schedule to keep track of—the Micro Farm provides ideal lighting conditions that are automatically matched to the plants being grown.
Just insert the seeds into to the sponge and add some water to the system then put it into the planting tray and turn on the system let the pump keep running regularly, and you just wait for the plants grow up slowly.
Intelligent control-temperature and humidity can be adjustable + inner and outer circulation which guarantee you get fresh vegetable and fruits.
Four Layer-Three layer of vegetable planting , one layer of seedling/sprouts, Meet your demand of daily life.
Crop Rotation-shortening the time of planting and getting more vegetable in a short time.