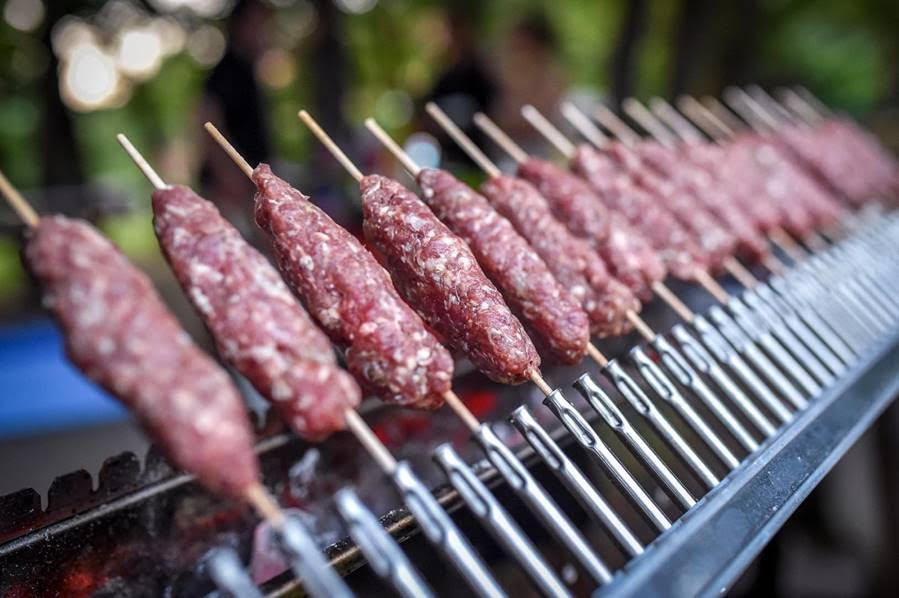 AUTOMATIC COOKING OF SKEWERS AND ARROSTICINI
the TRS-40, our best seller!
­The TRS-40 is an AISI 430 stainless steel charcoal grill, with a 40-piece rotation mechanism for automatic cooking of skewers and arrosticini.
Our automatic rotation mechanism guarantees homogeneous and effortless cooking of the skewers and makes our products unique in the sector.
Its height of 1 metre and weight of 15 kg make the TRS-40 comfortable, stable and functional for cooking skewers and Arrosticini.