The only 100% automatic vacuum packer
Vacuum packing for cooking or storing food, impregnations, marinades, colouring or flavouring foods, deaerating sauces… All these techniques and much more at your reach with a vacuum packer: we present Mychef iSensor, a revolution in the world of vacuum packing.
In automatic mode, just put the bag into the chamber and close the lid. That's all. Yes, you will achieve perfect vacuum packing without setting a single parameter and without any kind of supervision. And in manual mode, give your creativity free reign and perform all kind of gastronomic techniques.
With Mychef iSensor vacuum packing has never been that easy!
For more information, download the brochure
iSensor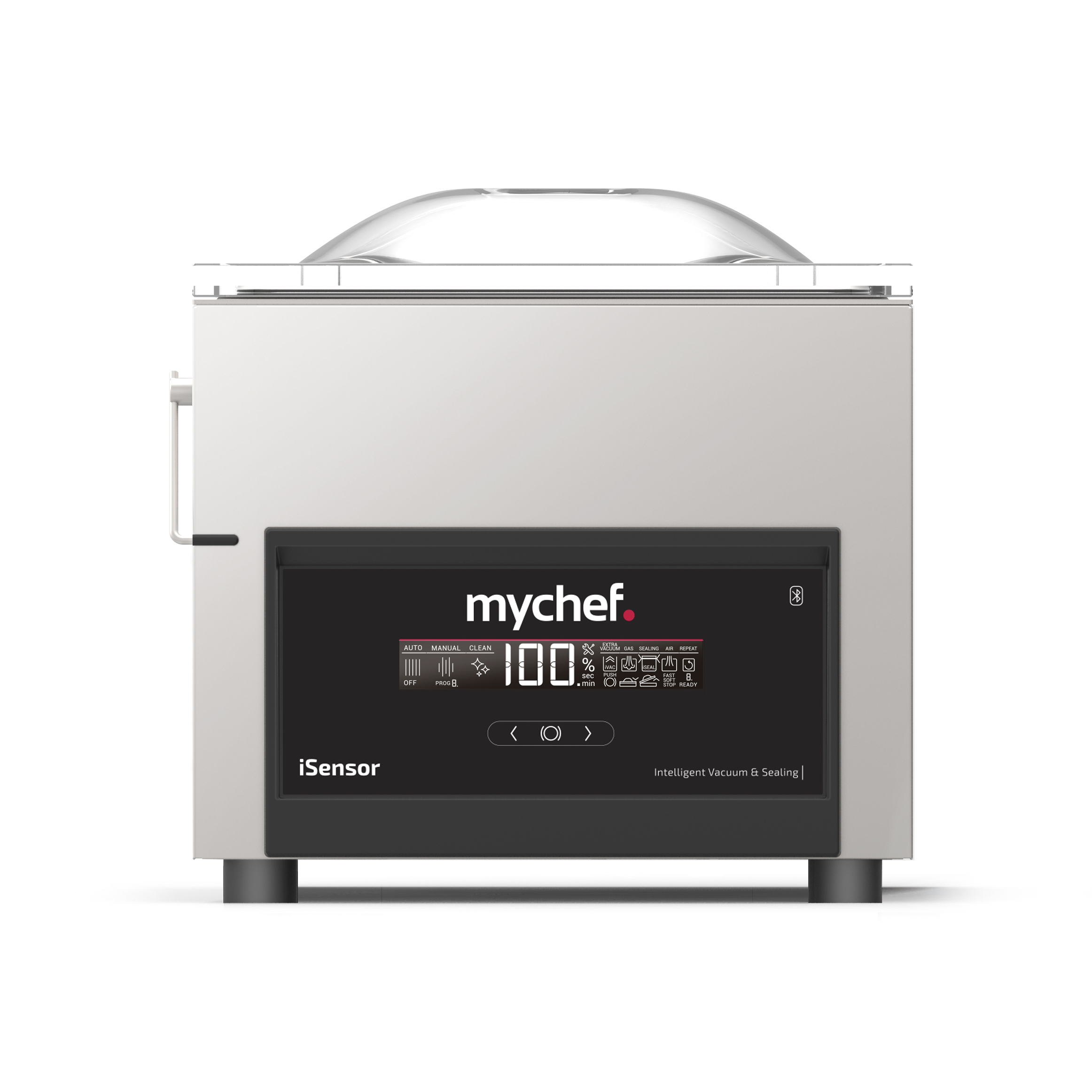 Automatic vacuum packers
Fitted with state-of-the-art Busch pumps

Self-cleaning oil system included

Connection-free seal bar

Complies with CE, UL and NSF standards