The Heinzelmann CHEF-X is designed to withstand continuous daily operation. It makes food preparation and cooking processes faster and more consistent than ever before, without compromising quality.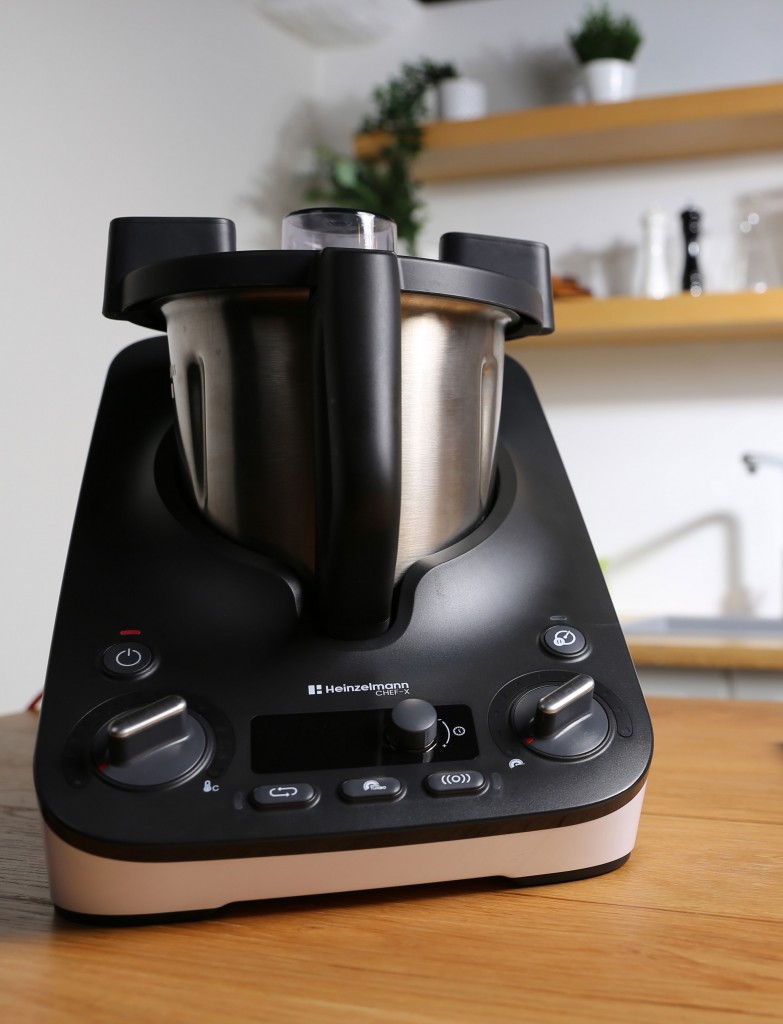 TEMPERATURE CONTROL
1050W heating power with a temperature range from 37­­°C to 130°C
REVERSE – TURBO – MULTI-PULSE
REVERSE – gentile reverse stirring with the blunt blade edge
TURBO – speed of max. 10500 blade rpm for extra smooth results
MULTI-PULSE – 7 individual Multi-Pulse settings
From a gentile alternation between speed 1 and 4 to powerful blending between speed 7 and 10. Allowing for more refined results according to your specific needs.
TIMER
timing and control as desired
SPEED
10 speed settings – from easy stirring or chopping or high-speed blending giving you the right result.
PAUSE
a very practical function, allowing you to PAUSE, open the lid and taste or check the consistency etc. with out re-setting. All the current settings are kept!