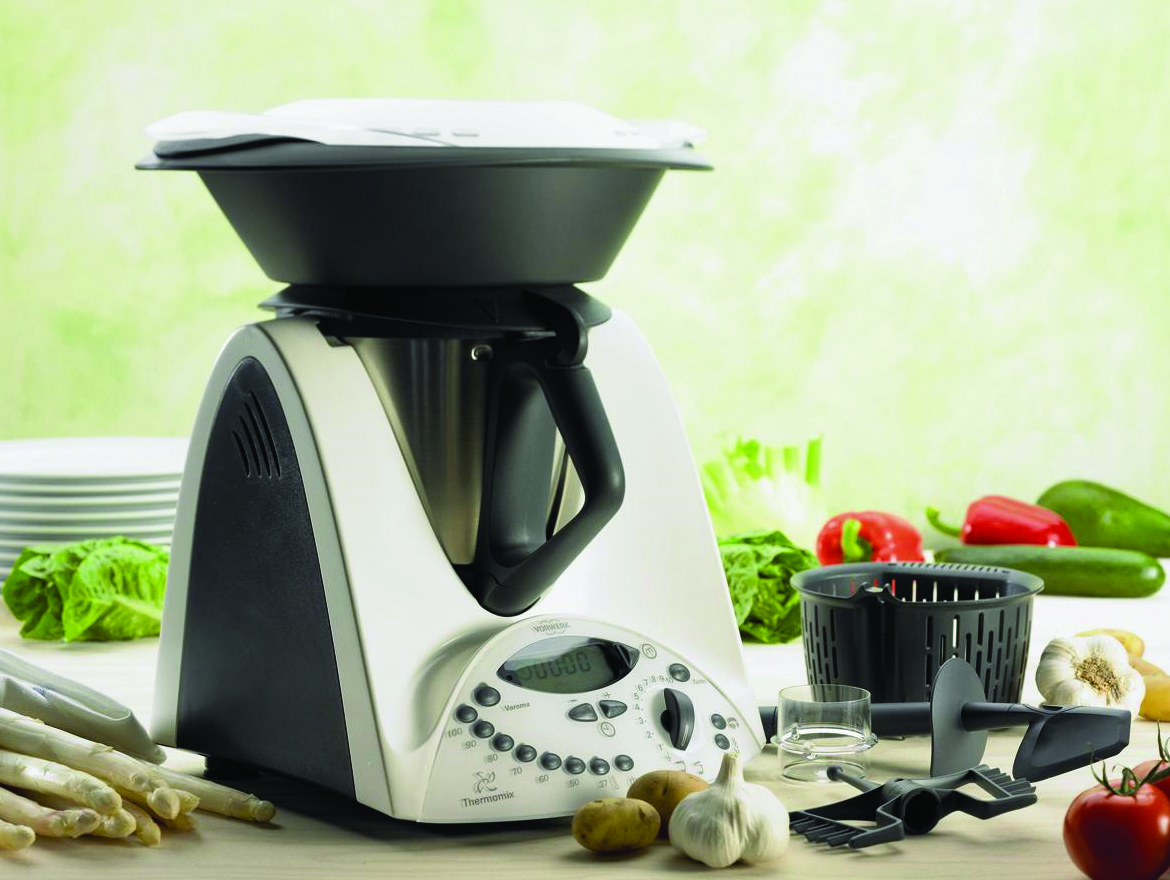 Thermomix is the most advanced kitchen appliance on the market today. The product of more than 50 years of German design and innovation, started in 1963. Thermomix unites the functions of over 10 appliances in one compact unit.
The Thermomix is a revolutionary product that allows you to save time and money while improving your diet.
How long does it take?
3-4 seconds any salad
30 seconds peanut butter
30 seconds any cake mix
60 seconds sorbet
30-60 seconds any juice or drink
1 minute butter
2 minutes pizza or bread dough
3-5 minutes sauce & gravies
7 minutes custard
10-20 minutes soup
10-60 minutes jams & spreads