SMART AT HEART, It KEEPS GETTING BETTER ON ITS OWN
Very few things have changed and evolved as much in recent years as the world of food and cooking. It has been one new trend after another: from hybrid food; home-baked bread; to new dietary concepts like low carb, clean eating and paleo; and food sharing on social media. To reflect this development in food choices and preferences, Thermomix® has taken things up a level as well: for people who lack the time but not the desire to prepare their own meals, the Thermomix® TM6 offers the freedom of hassle-free cooking. It comes with an unprecedented number of functions and a completely new experience for almost unlimited cooking inspiration through direct on-device screen access to thousands of recipes. And that is just the beginning: thanks to continuous over-the-air software updates, the new always connected Thermomix® TM6 smart kitchen is smart at heart, and always getting better.
New Cooking Functions, 22-in-1 and growing
The multifunctional 22-in-1 Thermomix® TM6  is the perfect kitchen assistant for both passionate long-time cooks and people new to cooking.
In addition to the existing functions of stirring, mixing, grinding, kneading, whisking, chopping, weighing, cooking, steaming, simmering and emulsifying, the new Thermomix® TM6 offers new functions to transform favourite dishes with even lesser effort into restaurant quality dishes.
For meat-lovers, up to 160 degree celsius in the High Temperature cooking mode creates an additional taste dimension with caramelising browning and an incredible aroma while cooking. The Sous Vide function with up to 12 hours and to the degree heat setting, is perfect for cooking particularly tender and juicy meat, fish and vegetables.
Bakers will particularly appreciate the new built-in weighing scale with 1g accuracy. For melt-in-the-mouth meat, the Slow Cooking function, allows cooking up to 8 hours. Sugar stages cooking mode means dishes that requires caramelising sugar is now possible from the all-in-one Thermomix® TM6.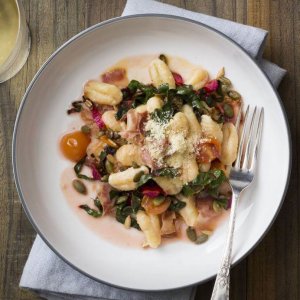 MILLING OR GRINDING
COOKING
EMULSIFYING
WHIPPING
STEAMING
MIXING
STIRRING
BLENDING
CHOPPING
KNEADING
PRECISE HEATING
WEIGHING