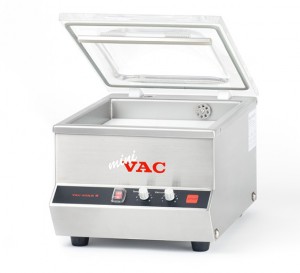 The miniVAC: Our smallest model!
Facts & Figures:
Compact
Professional
Ideal to pack small portions
The machine is completely built in stainless steel (INOX) and equipped with a high
performance vacuum pump especially created for the miniVAC.
Due to the simple system everybody can work with the machine.
A long life time of the machine results of its solid construction!
Dimension of chamber
220 x 280 x 90 mm
8.7 x 11 x 3.5
Sealing bar
200 mm
7.8
Distance X
240 mm
9.4
Vacuum pump [m3/h]
4
Weight
17 kg
37 lb
Machines are available in different sizes and performances.Small or big it's up to you to make your choice according to your needs!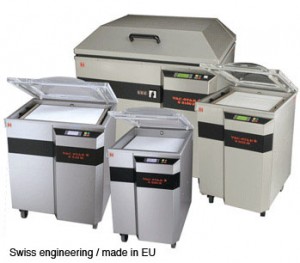 VAC–STAR single chamber machines are designed to pack a wide range of different products.
Either you can use the machine for one big product or many small products at once.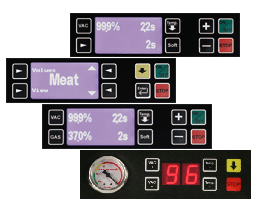 Various control systems will fullfill all customers wishes.
Control system "BVD"
SX-Control(With Vacuum Sensor)
GX–Control(For modified atmosphere packaging)
Program control system PX
BV–Control(Easy to operate)