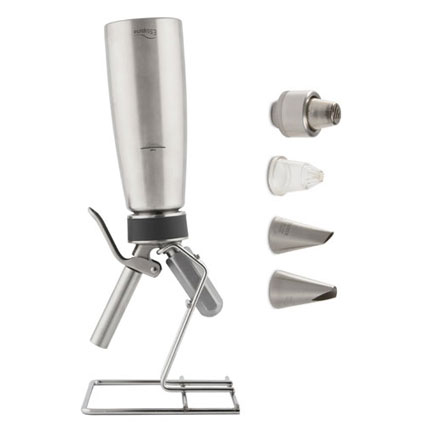 AIR KIT 3
UNIVERSAL PIPING TIPS ADAPTER FOR SIPHON
You can now attach any pastry nozzle or piping tip to your siphon. regardless of its shape or size. Decorate with cream and dense mousses. cakes. ice cream cups. hot chocolates. plates. etc. Thanks to the conicity of the nozzle, the pressure of the gas is self-regulated and you will be able to decorate as it were a pastry bag, with absolute precision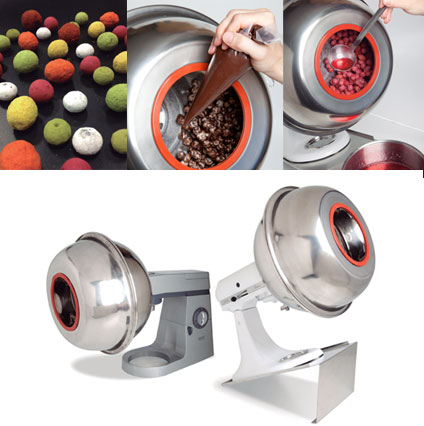 Confi Kit
Little coating pan
This attachment is indispensable for coating all sorts of nuts, truffies, and confections with tempered chocolate, sugar and other coatings. Also great for sugar coating almonds, dried fruits, cereals, turning them into succulent dragees. Fits any model of Kenwood or Kitchen-Aid mixers. Allows making sweet and savory snacks.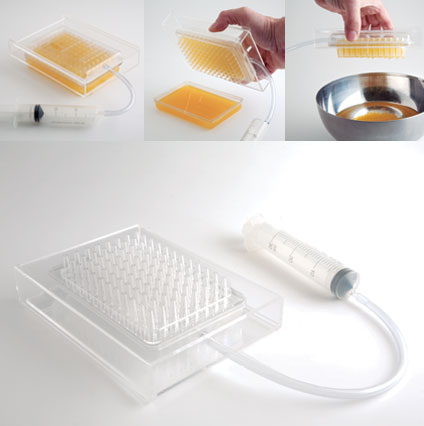 CAVIAR BOX
Caviar Box is the perfect accessory to work the Spherification technique. It allows a quick and accurate preparation of a big quantity of liquid caviar drops. You will be able to produce up to 96 pearls per second effortlessly. You will be able to make a custom-made production. It's ideal for food-industry activity and banquets. Caviar Box is completely detachable. Its quick open system allows you to clean it in an efficient way.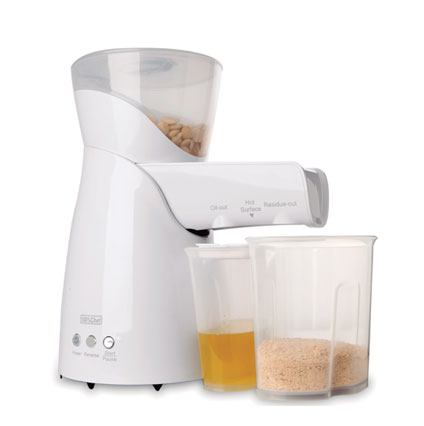 Olix
Multifunction Cold-Pressed Oil Extractor
Make oils from peanuts. sesame. rapeseed. sunflower. flax. almonds. palm. hazelnuts. walnuts. pine nuts. coconut. pistachos and many more. High power cold oil extractor. Thought for effortless production of oils from nuts. seeds. most types of oily fruits (whether fresh or toasted) and other products.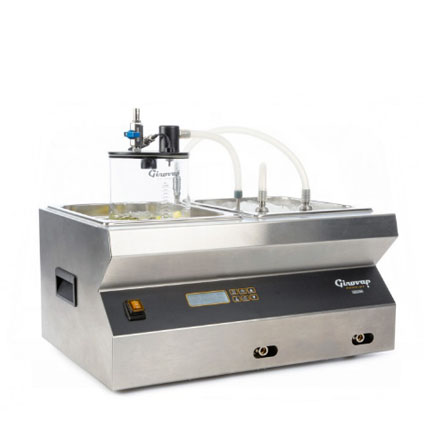 GIROVAP
Professional Food and Beverage Reducing Distiller
A piece of robust, compact, productive and simple equipment, Girovap has been designed to allow you to discover new techniques in distillation, extraction, clarification and low-temperature reduction. Its is equipped with a unique membrane vacuum pump and comes with a large-capacity distillation vessel. A multi-functional magnetic rotation system