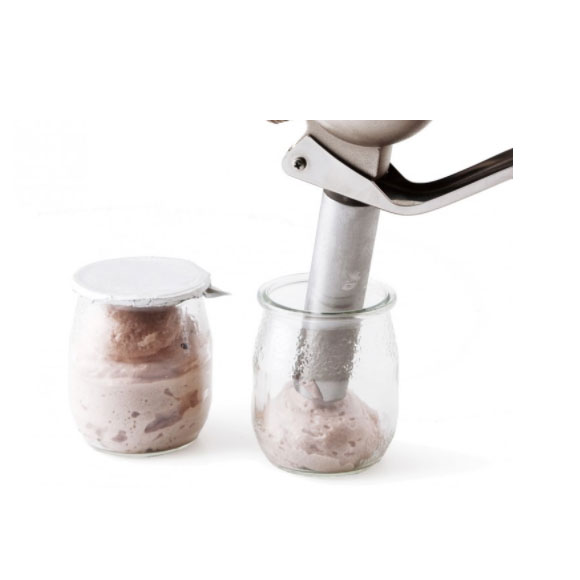 YOGURT POT
With our traditional Yogurt package you have a new and original way to present your tasting menus or catering: mousses. foams. royal. creams. puddings. yogurts creative etc. Glass containers with a capacity of 120 ml. very resistant even to oven cooking or bain marie.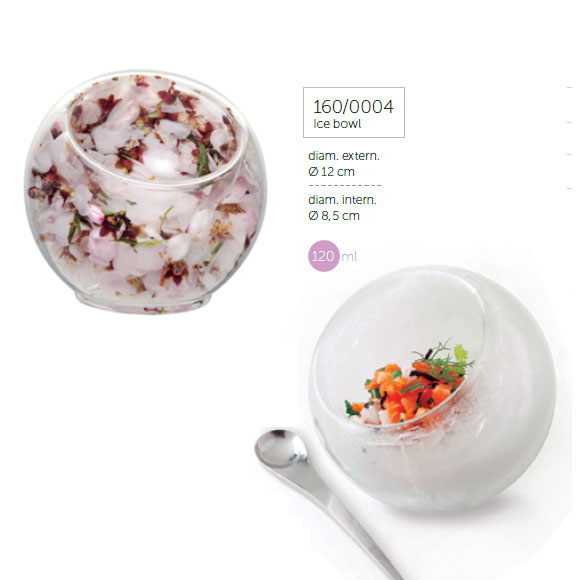 ICE BOWL
Ice Bowl is a double-walled bowl made of borosilicate glass. Ideal for filling with water and freezing, forming a compact ice bowl for serving any cold soup, ice cream, shellfish salad, etc. Its big size significantly decreases the water loss.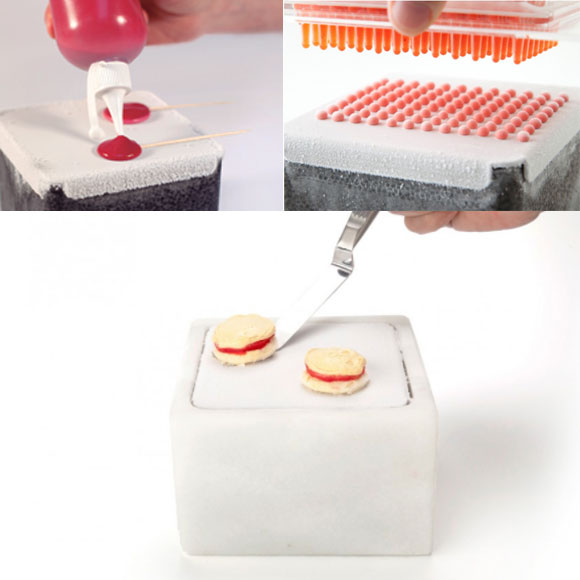 MINI TEPPAN NITRO SALVA-G
Mini Nitro Teppan is the smallest liquid nitrogen griddle in the market. A fast griddle to cook with liquid nitrogen on the customer's table or to perform in cocktail bars. With its capacity of just 300 ml, it allows reaching temperatures of -100 °C in just a couple of minutes.