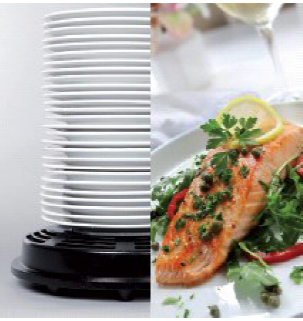 A World First – The Warm Plate
The plate warming solutions currently employed in the restaurant and catering industry are generally oversized, bulky, heavy, and energy inefficient. Trying to use one of these devices bears less resemblance to customer comfort than to a battle between man and machine.
Regardless of the battle´s outcome, the result remains the same: the plates are cold, the meals cool too quickly, and the customers assume a chilly disposition.
We need a new type of plate warmer that isn´t plagued by any of the old problems. Such a device ought to be flexible in its deployment, easy to use, energy efficient, and capable of easy adaptation to a variety of plate and cup shapes.
Our Solution – THE WARM PLATE
Heat sensors maintain a steady stack temperature for long periods of time
The elegant design visually improves your buffet table and produces a minimal amount of sound
The Warm Plate is a German quality product: flexible to deploy and easy to use, carrying TÜV-certification and the GS-mark.
Using this device increases the quality of your service, hones your competitive edge, and ensures customer satisfaction.
The device takes 45 to 75 minutes to warm a stack of plates, depending on the product and the ambient temperature. Each plate is thoroughly heated to attain a long-lasting, pleasant temperature of 40° to 50°C (104° to 122°F)
Each device can keep a stack of up to 29, 40, 80 or 120 plates efficiently heated with minimal excess energy
The flame-resistant, easy-clean stack cover can be used as an advertising space; a popular option is to embroider it with a company logo.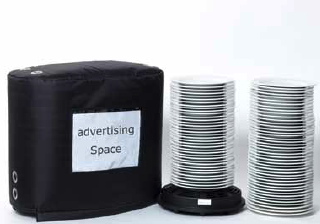 variable application: suitable for up to 29 / 40 / 80 / 120 plates, also cups, tureens and bowls
Individual embroidering of the warming-hood increases the recognition by the customers
Quick and steady warming by safety-tested temperature sensor technology
Easy to handle: only 5 kg of weight
Energy-efficient radial airing system