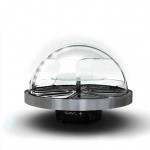 le petit buffet
Lighting system last generation light  LEDS,cold, unlimited life, minimum power consumption (SES)
Elegant and sophisticated refrigerated showcase
Revolutionary circular design for 360 degree vision
Working temperature range 8 degree to 12 degree Celsius at 25 degree room temperature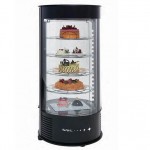 DOLCE
Lighting system last generation light  LEDS,cold, unlimited life, minimum power consumption (SES)
Elegant and sophisticated refrigerated showcase
Revolutionary circular design for 360 degree vision
Working temperature range 8 degree to 12 degree Celsius at 25 degree room temperature
Heated Version: Maximum temperature 90 degree Celsius . With container to humidify
Alegria
For 8 bottles. MEDIDAS: 435x435x 370mm
Spectacular and attractive design that give prestige and elegance to your establishment.
Chance of LED lighting
Great visibility of the brand of the product exposed with vision of 360 degree what turns it into a magnificent advertising claim
Temperature adjustable to the need for the type of product to contain from 4-5 degree Celsius for champagne, sparkling rose and white or 12 – 15 degree Celsius for young wines to 20 degree Celsius for breeding or great vintages.