METAL WALL KIT
For quick and easy access to information.
Versatile – It makes vital information visible, where it's needed! Limitlessly extendable by imply coupling items side by side, extremely sturdy and easy to mount, the metal wall unit is essential for efficiently communicating important information.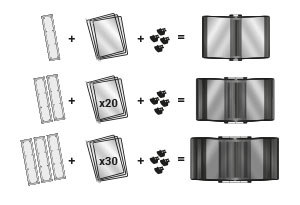 METAL DESK STAND
To ensure that information is always accessible and well protected at a workstation, workshop and assembly line, the metal desk stand is the ideal solution!
This ultra-robust metal standing system saves time and space savings and continuously protected documents.
The 10 to 30 pocket versions include perforations on the base allowing it also to be fixed to a wall.
The ideal solution for all industries.
Easy to both mount and use.