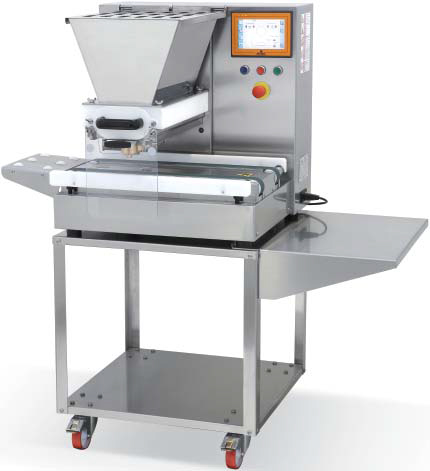 Babydrop
Designed to be the smallest and most versatile machine for the production of cookies and pastry products, the new BABYDROP has the main purpose of satisfying the most refi ned and demanding pastry workshops. The reliability of MIMAC ITALIA S.r.l. technology and the usual attentive care for a functional design are combined in a manufacturing project which allows to suit to all potential customers' requirements in advance. Let your fancy free, MIMAC thinks about the rest.
In addition to the dosing group for hard dough, BABYDROP can also work with the pump dosing group for creamier soft dough (optional).
For more information, view the PDF below:
BABYDROP brochure
BABYDROP MAXX brochure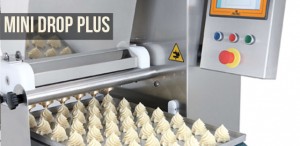 Mini drop Plus
More than twenty years of experience and constant technological renewal have placed MIMAC ITALIA S.r.l. at the top of the world market for the production of dropping machines for the small and medium pastry-making industry. A modern design with essential lines, quality material, combined with precise and refi ned working place the new MINIDROP project at the front of the sector. Simplicity of use, speed, electronic reliability and mechanical strength are just some of the distinguishing characteristics of the new MINIDROP machine.
For more information, view the PDF below:
MINIDROP PLUS brochure