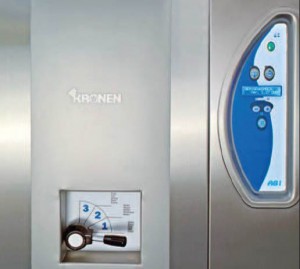 Salad Washer
Only perfectly clean salads, fruit and vegetables will get onto plates and trays. We at Kronen put 35 years of experience in kitchen and industry into our new vegetable washer KW-81A. It features adjustable washing performance and a timer for heavily or lightly soiled salads. You can also just rinse clean non-soiled salads from the greenhouse in running water. After the washing cycle we give it a good and efficient spin!
Like nature – your salads, fruit and vegetable come in all shapes and sizes! You can choose the right program with the push of a button – the rest will be done by our KW-81A. The innovative technology of our washer model will take care of particles which collect on the
surface of the water – like insects – as well as sand and dirt which sink to the bottom. We are
not trying to do the impossible (like washing a whole case of lettuce in a mere three liters of
water!) – it is our aim to achieve perfectly clean salads which are a joy to eat!
For more information, view the PDF below:
Kronen Salad Washer Brochure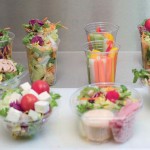 Salad Spinner
On the plate, in a salad bowl or in a beaker: You want your salads dry because you need to keep them fresh and appetizing. Easiest possible handling with the Kronen KS-22: Just put in the basket and close the lid- that's it!
The machine turns on automatically and stops after the end of the cycle.
Space saving solutions:
70% of our customers have the spinner built into the preparation table next to the sink.
The spinning basket with 22 litres volume comes in stainless steel, of course. Easily removable.
For more information, view the PDF below:
Kronen KS Salad Spinner