Fusion Floor Heat Lamp
Three adjustable telescoping arms that swivel in all directions. Three different length arms allow for use in a straight line over one table or
spread out as you desire. Lamps supplied with 250 watt heat bulbs,but can also use low wattage bulbs when only lighting is required.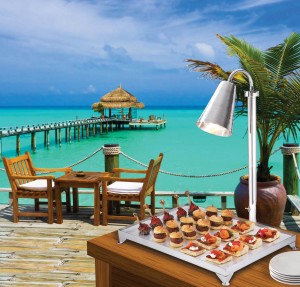 Telescoping Table Heat Lamps
For complete versatility, our Telescoping Heat Lamps can maximize heat retention on food by placing the heat just where you want it. Available in Single
and Double Lamps, and in a variety of lamp shades. Bulb heights range from 13″ to 25″ (330 to 635mm) above table.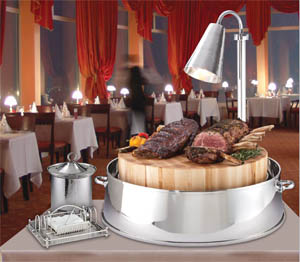 Contemporary Heat Lamps
Modern Carving Boards
Fancy Heat Lamps & Carving Boards
For more information, view the PDF below:
Heating lamps Catalog